A Useful Guide to Help You Choose the Best Forex Trading Platforms and Enhance Your Experience
Top 3 Forex Brokers
*Not valid for EU traders, T&C apply

When you're serious about trading in the Forex market there is one important tool to have in your Forex trading toolbox, and it is one you will need to rely on time and time again. A trading platform is a piece of software that is used to transmit information between a trader and a broker. It provides information including charts and quotes as well as an interface that allows traders to place their orders. It can be either locally based, in other words, installed on a trader's computer, or web-based which allows traders to undertake their trading business anywhere they can obtain a reliable internet connection. Usually, Forex trading platforms are offered by brokers completely free of charge. However, it is also possible to purchase Forex platforms with higher functionality, depending on your needs.
Finding the best Forex trading platform is, therefore, an important step to take before any trading takes place. And once you've found one, along with the services of a good Forex broker, you'll be in a much better position to become a profitable Forex trader. The difficulty comes in knowing what to look for so let's offer up our advice. And then we'll take a brief look at some of the most popular platforms currently available.
Features to look for when choosing a trading platform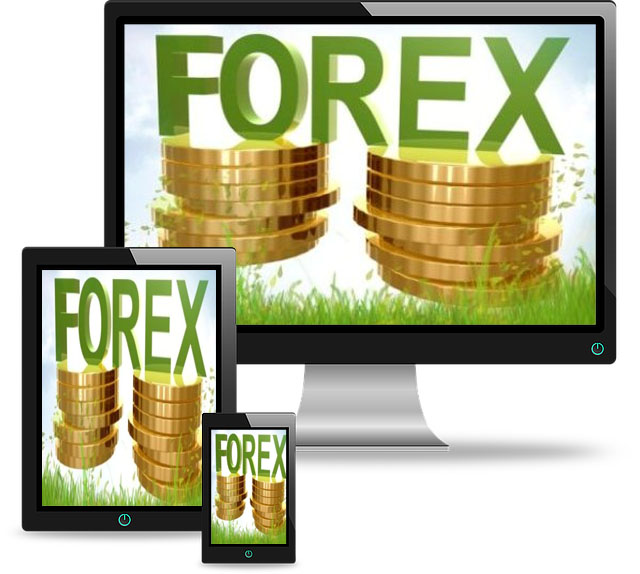 There are a number of useful components to look for that will enhance your trading experience. These include such things as:
Exact currency quotes – A trading platform that provides you with accurate quotes is an absolute must. You want to know when the market has changed so you can execute your trades in a timely fashion, and you also want to avoid the possibility of any requotes. The majority of trading platforms make use of the internet so you also need to be sure your connection is going to be reliable, stable and of the highest speed possible.
Order execution should be reliable – You want the trading platform to execute your orders promptly and thereby reduce the possibility of requotes.
Account management – It will be very useful if the Forex trading platform you choose offers account management functions as this will save you considerable time. Being able to manage and keep track of any open positions, as well as your account balance and trading profits on a real time basis, will be very advantageous.
A variety of order placement options – You want the trading platform to support a wide range of order types including stop losses, take profits and trailing stops at the very least. An added option to look out for is an OCO (One cancels the Other) which will reduce the likelihood of multiple orders being executed for the same position.
Support for automated trading systems – If you are planning on using an automated trading system you want the trading platform to support it as much as possible. You might also want to consider running the automated software on a trading platform that has its own VPS. This will help minimize the downtime if your internet connection becomes unstable for any length of time.
Tools for technical analysis – All the best trading platforms include a full featured set of technical analysis tools. These should include popular indicators and charting of the currency pairs you are planning to trade. The charts should be regularly updated on a real-time basis across a variety of time frames. You may also want to choose a platform that allows you to trade directly from the charts as this can be a very useful feature.
Tools for fundamental analysis – If you're planning to use fundamental analysis to help with your trading decisions it will be useful to have access to quality live news from a reputable news service. An accurate economic data release calendar will also be useful as it will inform you of when key information is due to be published.
Very little downtime – You are going to find it very frustrating if the trading platform has a tendency suffer from periods of downtime as this may result in you missing out on a profitable trade. The ideal uptime record during trading hours should be as near to 100% as possible.
Data security protocols – When you trade Forex using a live trading account you will be sharing personal information with your broker. The best trading platform is one that operates under the best internet security protocol, with your account information backed up as an additional security measure.
There are a number of different Forex trading platforms to choose from but it is better if you pick one that has all of these features. Nowadays almost anyone has the chance to trade Forex but the trading platform you choose can have a significant impact on your success. A good way to test any platform is to open a demo account with a broker that uses it. In this way, you can see if it suits your trading style, understand any complexities and find your way around before risking any real money.
Introducing some of the most popular Forex trading platforms
Retail Forex brokers often choose to provide traders with a choice of trading platforms. Some they will have designed themselves with a particular customer in mind or it may be an independent platform such as MetaTrader 4 or MetaTrader 5. Whatever type of platform is available it should be easy to use, offer an efficient way of placing orders, provide real-time quotes along with a number of other features. There is one particular trading platform that stands out above all others as the most popular for brokers. And is often the one that traders will prefer to use.
Why MetaTrader 4 is so popular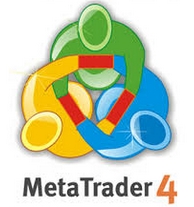 Metatrader 4 has become the market standard for independent Forex trading platforms and is one of the most popular to be offered for free by a large number of Forex brokers. Traders are able to use it to actively participate in the Forex market as well as benefit from a number of helpful analytical tools. It provides accurate Forex quotes, deal execution, news, account management and a host of other analytical capabilities. It also enables traders to automate trading plans by making use of the software's MQL4 programming language. MQL4 has certain features will allow traders to create their own Expert Advisors or customized indicators. There are also a number of Expert Advisors that are commercially available, along with custom indicators that are designed to run using MetaTrader 4. Which means trading can be easily automated or you can use an existing trading robot and be ready to start trading in a short amount of time. If you're not sure whether you want to follow the crowd and use MT4 you should take the time to open a demo account that uses this particular software and you'll soon get to appreciate what it is that has made it stand out from all the other trading platforms available.
The upgraded version called MetaTrader 5 has many added features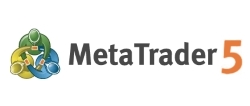 MetaTrader 5 is the latest upgraded version from MetaQuotes and while it may be very similar in design and interface there are a number of added features that make it worth a mention. One particular feature will be of benefit to traders with multiple accounts. There is a new accounts window that allows traders to move easily and swiftly between accounts and allows for the employment of different strategies for different accounts. Another great bonus is the addition of a large number of indicators which are divided into four groups of 'Trend', 'Oscillators', 'Volumes', and 'Bill Williams'. There is also a fifth category where traders get to store developed and imported items. If automated trading is more your thing then MT5 has an advanced trading script as well as a strong Expert Advisor allowing for better in-depth analysis of technical strategies.
eToro OpenBook offers something completely different
This is, in essence, a social trading platform that allows traders to watch what other traders are doing in real time. It is a good way for inexperienced traders to start their journey as it allows them to follow the moves of some of the best traders out there and build their own portfolio that includes people you can draw influence and ideas from. And if you haven't got the time to undertake your own research this is a perfect option.
There are plenty of other trading platforms available and we'd advise you to try out a few with the help of a demo account before risking real money. MetaQuotes seem to have got a bit of a monopoly when it comes to trading platforms and it is easy to understand why. If you can find a platform that offers everything you need, why look for anything else? But it's always good to be offered a choice which is why we always mention the trading platforms available when writing our online FX reviews.