Are You Confused by All Those Tempting Forex Bonuses? Read our Helpful Guide
Top 3 Forex Brokers
*Not valid for EU traders, T&C apply
Top 3 Forex Brokers
*Not valid for EU traders, T&C apply

As soon as you start visiting various online Forex trading sites you'll be aware of the most popular way that brokers attract new customers. Forex bonuses, special offers, and promotions are not there because brokers are feeling generous and want to give lots away. The truth of the matter is that even the best Forex bonus is just a marketing ploy to bring in new clients and to keep all those regular customers hooked on their services. Does that mean they are a bad thing and should be avoided? Absolutely not. Forex bonus offers are definitely worth considering and for some, it can be a great way to test the waters and see if Forex trading is a form of investment they are going to enjoy. The difficulty comes not in deciding whether to take advantage of one of the various bonus types but which one to choose and how to decide which top Forex bonus is for you. Whether you're a seasoned trader or a complete beginner spend a few minutes reading our helpful guide and you'll be in a much better position to decide.
Introducing Forex broker bonuses
Bonuses aren't a new idea, in fact, many other industries make use of them on a regular basis, and to great effect. No wonder then that brokers have taken this on board and many now offer some very exciting promotions and special offers. A Forex bonus is basically a promotion offered by brokers that is designed to either attract new clients or to keep regular customers interested in a service. They come in many different shapes and sizes and quite often come completely free of charge. But don't be thinking these Forex bonus brokers are giving away money without any kind of catch. There are usually some very strict terms and conditions that have to be adhered to if you want to qualify for the bonus or to make any kind of withdrawal. Our best piece of advice is to read these requirements very carefully and make sure you understand fully them before signing up for the latest bonus. If there is any part you're not sure about then contact the broker and get them to explain. Bonuses are unique to individual brokers and are in no way transferable. However, on the whole, they fall into one of three categories.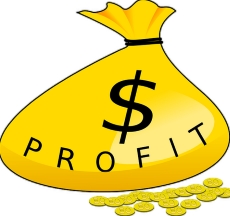 Welcome bonus – This is one of the most popular bonus types and is aimed at new customers. It is a once only offer and customers who are already registered with the broker are not eligible to apply. Included in this category are sign up bonuses, welcome bonuses, and any special offers whose target audience is the new customer. And to quantify this a new customer is one who has never before registered, signed up or traded with the broker offering the bonus.
Regular bonus – The target audience for this category of bonus is one who has already registered with the broker and it is designed to keep them interested in the broker's service. This type of bonus enables traders to take advantage of certain privileges or extras and are not normally available to new traders. There are certain terms and conditions that apply, but that shouldn't come as a surprise. But they are not usually as onerous as those for welcome bonuses.
Third party bonus – Into this category fall refer a friend bonuses and there are a number of other different types. Generally, they involve a third party who acts between the trader and the broker.
It gets a little more complicated from here on in, as there are a number of different types of Forex bonus available.
No deposit bonus, deposit bonus and much much more
There are so many different types of bonus available that most traders will be able to find one worthy of their attention. We are unable to advise you on which one that is, as choosing the best Forex bonus is a very personal decision. What we can do is share all the relevant facts to allow you to make an informed decision. If you want to stay informed of all the latest bonuses you're advised to read some of our Forex broker reviews as there is always a section that covers the latest promotions and special offers from the brokers we feature.
You will find one or more of the following Forex bonuses being offered on a regular basis.
Welcome bonus – There are usually two types of welcome bonus. One requires no deposit to be made, while the other requires a new trader to place funds in their new trading account. It is only offered when an account is first opened and only completely new customers can apply. This is possibly the bonus that stands out more than any other as it is usually given center stage on the homepage of a broker's website. Not all brokers offer this bonus.
No deposit bonus – This is a very popular bonus for complete newcomers to the world of Forex trading as it allows them to try trading without risking any real money. If they decide it's not a form of investment they want to get into then nothing is lost. It is another bonus that features on the front page of many online trading sites and is aimed at attracting new customers. No deposit is needed in order to take advantage of this offer but you do have to be a new customer. With a no deposit bonus you can start trading straight away without having to put your own funds at risk, but if you want to withdraw any profits you will have to meet some often sizeable conditions.
Deposit bonus – Traders can take advantage of this type of bonus when a deposit has been made into a trading account. The bonus is usually expressed as a percentage rather a specific sum of money.
Demo account – This isn't a bonus in the true sense of the word but it is something you can take advantage of for free. It can be useful not just for new traders but for more experienced traders who might be considering changing their broker. With a demo account, you can experience the service a broker offers as well as finding your way around a particular trading platform. When we undertake the research for our Forex broker reviews it is one factor we always consider and will let you know when the offer is available and whether there are any time limits relating to its use.
Loyalty rewards – There is a huge variety in this type of offer and they usually depend on a client's trading history and experience. The rewards could be free trades, trading cash bonuses, one-on-one training, the services of a personal account manager and a number of other benefits.
Refer a friend – This is a third party Forex bonus and has proved to be very popular. The reward could be a certain amount of trading cash for every friend that is referred or a percentage of the referrals first deposit. It does depend on the referral opening an account, making a deposit and trading.
Forex competitions – These are quite a new thing in the world of Forex trading but are proving to be very popular. Quite often there will be contests for demo account holders as well as live trading accounts and offer a host of different prizes for the winner. Prizes include real cash, iPhones, holidays and maybe even a car.
There are also a host of other promotions, special offers, and bonuses available. Here are just a few more examples:
Rebates – These are often cash bonuses that can only be used for trading purposes
Rewards – Often there are certain requirements that have to be met and the rewards vary
Freebies – Including eBooks, webinars, free training courses, and lots of other types of educational material
Volume bonuses – These are usually offered to traders who trade high volumes and often take the form of cash-back bonuses
Draw bonuses – A draw is held and the winner wins a prize
Forecast bonuses – This type of bonus involves making a prediction with the closest one winning the prize
Now you can appreciate there is a lot more to Forex bonuses than Welcome and deposit bonuses. For some, you will have to do something such as make a prediction or refer a friend. For others, you will have to make a deposit into a trading account. There are other types of bonus that require very little in the form of a commitment but these generally come with some very onerous trading conditions. So how do you go about finding these bonuses? Keep reading and we'll show you how.

How to find a top Forex bonus

You've already made an important first step in finding your way to our site as we make it one of our aims to keep readers informed. We will be featuring a number of broker reviews and there is always a section in which we discuss the broker's Forex bonuses. But there a number of other steps you can take to ensure you're always up to date.

Use your search engine to uncover some of the latest offers by simply typing 'best Forex bonus' or 'Forex bonus offers' into the search bar. You'll get pages and pages of hits and really be spoilt for choice. Our only piece of advice is to choose bonuses from reputable and reliable brokers and to always read the terms and conditions.
Read a selection of other Forex broker reviews because there will often be a section that features the broker's bonuses.
Register with a Forex trading forum or two because these are great places to find out the latest offers from other traders. You'll also learn about any issues they may have had as well as how the bonus system works and how to use it to your advantage. The Forex world is generous in the sharing of information so why not take advantage of it?
Speak with other traders you know and ask for their help.
Try out other brokers and different trading platforms with the help of a demo account.
Read the latest Forex news pages and make sure you visit your own broker's promotion page.

Both novices and more experienced traders are able to take advantage of the various types of bonus and we would certainly recommend you give them some consideration. But in the interest of giving a balanced view, we'll finish up by considering the downside of the many Forex bonuses.

Get $20 No Deposit Verification Bonus From XTrade

Forex bonuses aren't always a great as they seem

One common complaint we've encountered when doing our research is that many traders have problems with Forex bonuses. There are plenty of traders willing to spout about the downside of Forex bonuses. But if you take the time to read and understand what they are saying you will soon realize that many problems have occurred because they failed to understand the terms and conditions. A common problem revolves around withdrawing bonus funds or any profits made with the help of a bonus. In general, bonus funds can only be withdrawn when a certain volume of trades have been made. The trading volume is often very large which means this type of bonus is really only suitable for the serious trader. If you only plan on dabbling every now and then bonuses are not worth the effort.
If you take nothing else away from this page, at least appreciate the importance of reading the terms and conditions attached to each and every Forex bonus, special offer or promotion as they can vary considerably from broker to broker.
Even with this final thought in mind, we have to say there is still a valid place in Forex trading for Forex bonuses. They aren't a bad thing and can sometimes be rather advantageous. Remember there are no guarantees in any form of trading but if you put in the effort, hone your skills, and increase your knowledge you will be amply rewarded.